About me: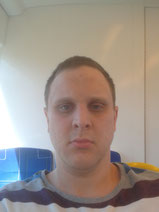 My name is Ryan Smith (aka Brickwild on Eurobricks), and I'm from Adelaide, Australia!
I have been collecting Lego(R) since my first set, a 4 stud wide fire engine, which I got in 1992. Some of my larger sets include the Technic Bulldozer (8275) from 2007 and the 1960 Volkswagen (10187) from 2008.
Thanks to the 'LDD Extended' mode, I now have the ability to make more MOCs on Lego(R) Digtal Designer and also recreate official Lego(R) sets.
Some sets take minutes to build, others take longer. Sometimes when I build sets, my fingers get red and sore, but they eventually get better. I store my pieces & elements in small plastic drawers with the applicable labelling.